Welcome to TJM Properties
Property Management for the Highland Lakes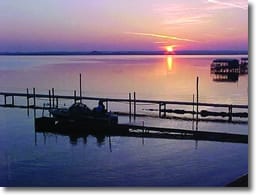 Welcome to TJM Properties, the Premier Property Management Company in the Highland Lakes area of Texas. TJM Properties specializes in the professional management of single family homes, apartments, duplexes, condos & townhomes. We service the central Texas communities of Marble Falls, Burnet, Horseshoe Bay, Spicewood, Kingsland, Granite Shoals and Buchanan Dam. Our rental homes, apartments, duplexes, condos, townhomes, commercial buildings and self storage facilities are attractive, well built, and meticulously maintained. TJM Properties prides itself in a high standard of maintenance on its properties, with prompt responses to the needs of its tenants. Our property management staff works tirelessly to see that the tenant requests are fulfilled quickly and expertly, including follow-up calls to ensure complete satisfaction. If you are looking for a residential or commercial rental property in one of our central Texas markets, we invite you to contact TJM Properties so that we can show you first hand why a TJM property has advantages over other rental properties in the area. Remember, Property Management is our primary business, not a sideline.
Call us at 1-830-693-1100 or email us, info@tjmproperties.com and tell us exactly what you're looking for and we'll find it!
Find Properties in These Cities
We currently have availability in the following Texas Hill Country cities
Know about new vacancies first!